Angler Fish Lantern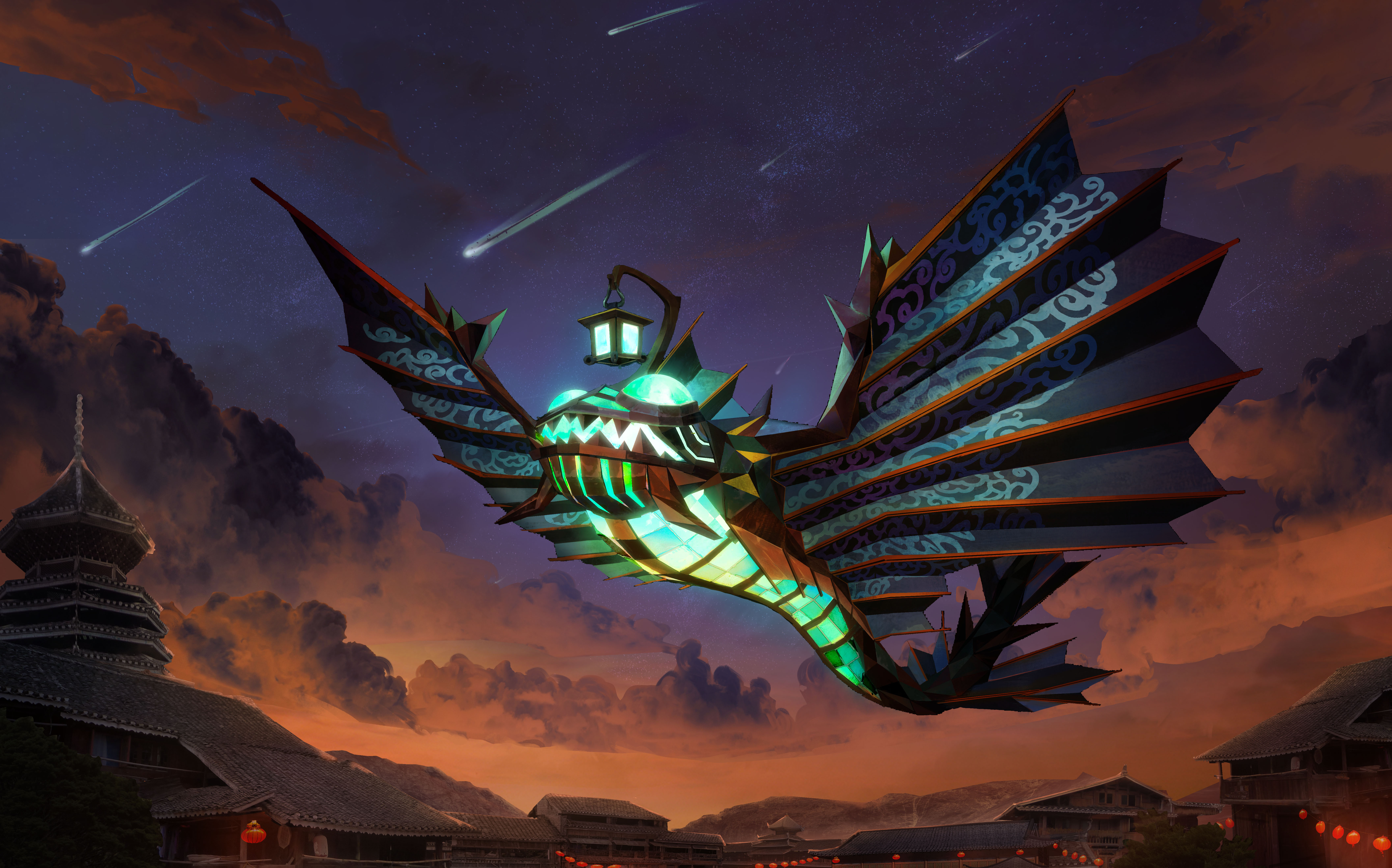 Few can resist the lure of the depths.
Before we get started, read this post on the War Dragons Forums to learn more about how to Breed Artisan Tier dragons.
Charpent, Quilleth, Washi and Narmak released at a cost of 1,875 Egg Fragments per Dragon. Each Dragon is able to be incubated at incubator Level 19 and Player Level 520. Tier 19 Dragons can be maxed out as Legendary at Dragon Level 40, Dragons Den Level 145, and player Level 535.
Note: the numbers above are for the Legendary evolution form of the dragon. We will release the Mythic evolution numbers later.
Narmak's kind are highly sought after due to the bioluminescent bacteria that causes their distinct glow. Humans use it to light their houses, street lamps, and to create ethereal art for wealthy patrons.
Narmak and his children once happened upon a ship that had been lost in a storm, and he used his bright lantern-lure to lead them to safe waters. The rescued sailors recognized an opportunity to make a small fortune, returned to those waters and attacked Narmak, captured his children, and left him for dead.
Narmak now uses his lantern to lure unwitting victims to their untimely demise. Sailors call this light "Narmak's Revenge."
Ice Invoker
Spells
INVOKE: LANTERN RAY - Passive | Yellow
Deals (1500)% of dragon's attack power to target tower and heals for (15)%
SUNLESS DEPTHS - Active | Red | 1 Rage | 8s Cooldown
Dragon deals (8%) of HP as damage to all towers in range and reduces their damage output by (70%).
LURE THE WITLESS - Active | White | 1 Rage | 3s Cooldown
Dragon cloaks for (2.5) seconds. While cloaked, dragon flies at (25)% of normal speed. After cloak duration, damages nearby buildings for (10)% of dragon's modified HP. Damage doesn't remove tower-disabling effects.
FADING LIGHT - Active | White | 1 Rage | 2s Cooldown
Damages a target tower for (25)% of dragon's modified HP and freezes it for (5) seconds.
Design Intent
Narmak is a rapid fire single target eliminating Invoker. Narmak is able to recharge it's ammo much faster than any other Invoker dragon. With such a short reload time, it's able to use Invoke: Lantern Ray to systematically remove enemy towers, and pick their bases clean.
Lure the Witless is the main spell in Narmak's arsenal. When cast, Narmak cloaks under the veil of the deepest depths, staying submerged and untargetable for a length of time. Lure the Witless has a low cooldown, allowing the dragon to stay out of harm's way almost every time it needs to reload.
If Narmak spends the full duration of Lure the Witless submerged, he will explode out of the water and damage all nearby enemies. Its other two spells, Fading Light and Sunless Depths both help narmak weaken the enemy base. Fading Light is a single projectile that freezes and heavily damages the target tower. While casting Sunless Depths causes Narmak to unleash a terrifying roar that reduces the damage all nearby builds will deal to him for the rest of the battle.